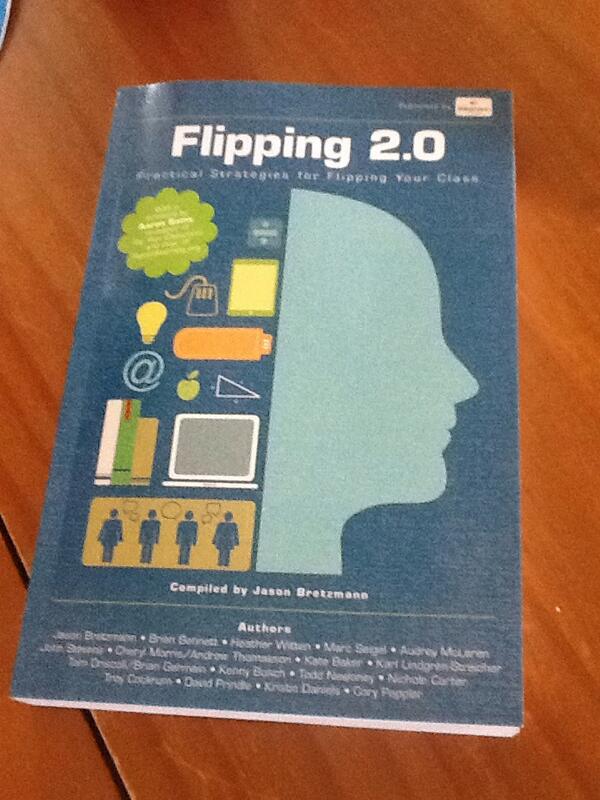 You may be aware of the book that I along with 19 incredible educators from around the country have been working on for the past 8 months. Well,
Flipping 2.0: Practical Strategies for Flipping Your Class
is here, and I can't wait to dive in! (My shipment of books just arrived today, see picture to the right)
Although every chapter in this collection looks incredible, social studies teachers should take note of two in particular. These chapters authored by
Karl Lindgren-Streicher
and
Jason Bretzmann
were written specifically about flipping social studies courses.
I was humbled to be asked by Jason Bretzmann, the mastermind behind this project, to contribute a chapter to Flipping 2.0 as well. Starting in February, I teamed up with social studies colleague
Brian Germain
to co-author the chapter titled "Technology for Students." I will be writing a post in the next few weeks providing an overview of the chapter as well as more information regarding the upcoming
#Flipping20
Twitter chat about our (and
Troy Cockrum's
) chapter.
Click here to view the brief video I created introducing the chapter.
Take a look inside Flipping 2.0 (Table of Contents, Foreword & Intro)
How To Buy A Copy of Flipping 2.0
To purchase Flipping 2.0, many of the co-authors (including myself) will be selling and distributing copies through our website and at conferences. The book costs $29.95 + free shipping. If you would like to order from me, you can choose one of the following options.
1. Click the "Buy Now" PayPal button in the right sidebar or on the "Books" page of this website.
(Paypal account is not needed as all major credit cards are accepted. This is the fastest way to order and have your books shipped).
2. Fill out the following form: Flipping 2.0 Order Form
(This is preferable for those who would like an official invoice, order multiple copies, or need the book shipped internationally.)
3. Attend one of my conference sessions! Click here for my upcoming schedule.
(You will not have to pay for shipping and I will offer a discount to attendees.)
More info about Flipping 2.0 to come!