I recently had the pleasure of conducting a workshop session titled "Level Up with Gamification" alongside education rockstar and colleague
Brian Germain
at the
Highlander Institute
in Providence, RI.
We are pleased to announce a second Gamification event for those who were unable to register for or attend last week's session. Since opening up registration, this new event is already half full, so if interested in attending please make sure to register soon before it sells out.
Click Here to Register for "Level Up With Gamification" at Highlander Institute on December 12th (4:30-6)
Here is an excerpt from the registration page:
Event Details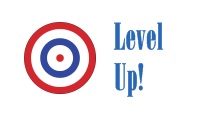 Educators around the world are tapping into the motivational power of gaming and game-design principles to increase student engagement. In this session, Tom Driscoll and Brian Germain will share how their high school social studies courses have evolved into high-energy, live action multi-player games. They will also explain how teachers can effectively incorporate game design concepts such as leveling, points through attrition, leaderboards, collaboration, competition, and narrative into their existing curriculum.
Incorporate gaming concepts into your instructional design to create engaging and collaborative learning experiences.
Leverage instructional technologies to effectively develop and implement gamification strategies in your class.